POLY4 is the trademark name for polyhalite products from Anglo American's Crop Nutrients business.
POLY4 is a multi-nutrient and low-chloride fertilizer suitable for organic farming. Derived from a naturally occurring mineral polyhalite, POLY4 contains four of the six essential macro nutrients required for plant growth: potassium, sulphur, magnesium and calcium.
POLY4 is a fully soluble fertilizer with a sustained nutrient delivery profile that matches crop demand. It has no requirement for chemical processing and has the lowest CO2 emissions compared to other fertilizer products. POLY4 is an efficient and effective fertilizer that allows farmers to maximise their crop yield, increase quality and improve soil structure with one simple product.
Read more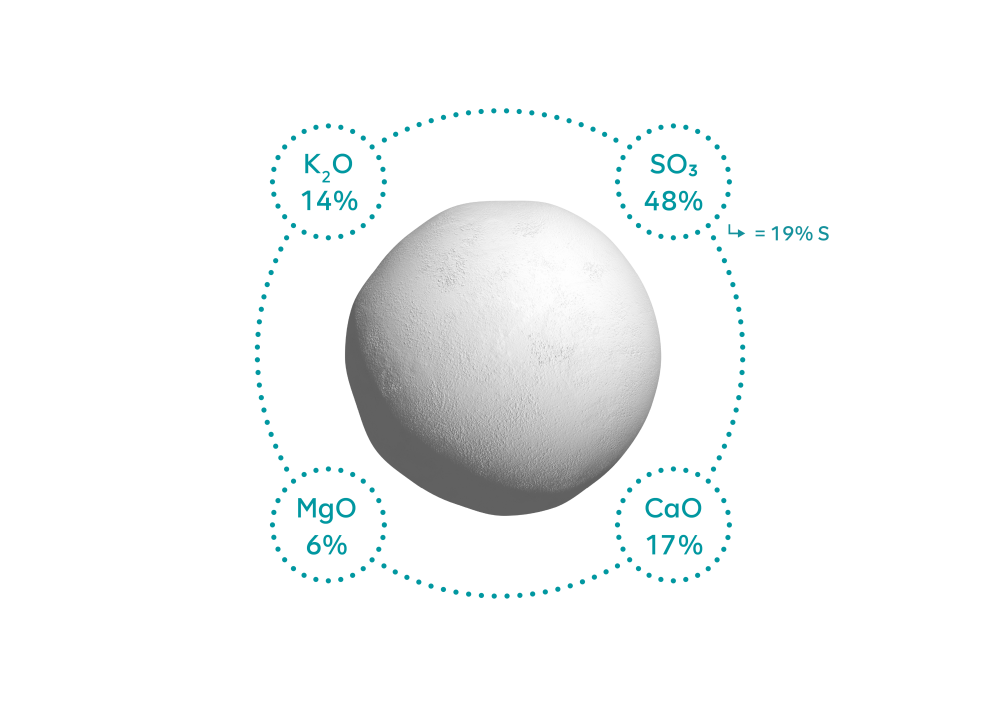 Product benefits
POLY4 has a number of benefits, which make it suitable for widespread commercial use.
Made with naturally occuring, multi-nutrient mineral
Improves crop quality while maintaining flexibility in application timing
Sustained nutrient release that meets crop demand
Higher efficiency of supplied nutrients
pH neutral and low in chloride
Low carbon footprint
Organically certified
Consistently provides greater nutrient availability
Strengthens and preserves the soil environment
Improves root growth, nutrient and water uptake, which aides drought resilience
Read more
Sustainability
POLY4, which has no requirement for chemical processing, has the lowest CO2 emissions compared to other fertilizer products. Furthermore, POLY4 helps to rebalance and reconstruct the soil structure.
The use of POLY4 will add value to the local environment and bring us a step closer to a more sustainable agri-food system globally.
Read more
1,800+
On farm demonstrations
"POLY4 has had a positive impact on my crops, improved my nitrogen use efficiency and interacted well with the soil."
Collin Chappell, Arable Farmer
Check out more insights below
Read more